As a parent of a (very) rambunctious two-year old boy, I am amazed at the power of music. This is a great way to get some very powerful messages into developing heads. But more, importantly, compared to a lot of "Kids" music – this is really listenable for parents too…
As a special education teacher, I often use music in the classroom create a calming environment, to motivate and to teach lessons. This album delivers some very important messages for kids and will lend itself well in any health or daily living lesson.
Recognition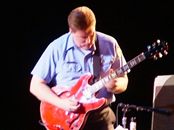 This CD was recognized as "Best in Show" and "Third Place Overall" at the 39th Annual Meeting of the American Burn Association in San Diego, CA (March 20-23, 2007). The abstract for the project was published in the Journal of Burn Care & Research [March 2007 Supplement Volume 28, Number 2 (pp.S49-S186). 39th Annual Meeting of the American Burn Association: Abstracts].
Thanks for your support!
Waddya Mean It's FREE?!
The CD "Sing a Song for Safety" is now available for FREE under certain conditions:
1. Download the entire CD from Bandcamp.com. The only requirement is that you submit your email address. You will receive updates from Rich (very rare that he sends any, but at least you'll know any new info if he does).
2. Get the actual CD. Send a self-addressed, stamped, padded 6″x9″ envelope — or postal approved CD mailer to Rich. He will return it with the sealed, retail version of the Safety Songs CD. Contact him to get the mailing address. (Limited only to persons in the United States and Canada.)
You can still purchase the CD from iTunes, Amazon, CDBaby (see below) — or even provide a donation of your choice at Bandcamp if you would like to support development of future initiatives. The "Sing a Song for Safety" project was not developed to earn an income. It is to help reduce the number of preventable injuries and deaths from fire and other concerns. Your purchase simply helps to offset required expenses such as web hosting, file delivery costs, bandwidth and other related costs.